Featured News - Current News - Archived News - News Categories
RiverBend Public Meeting
by dhall
Fri, Jan 21st 2011 03:00 pm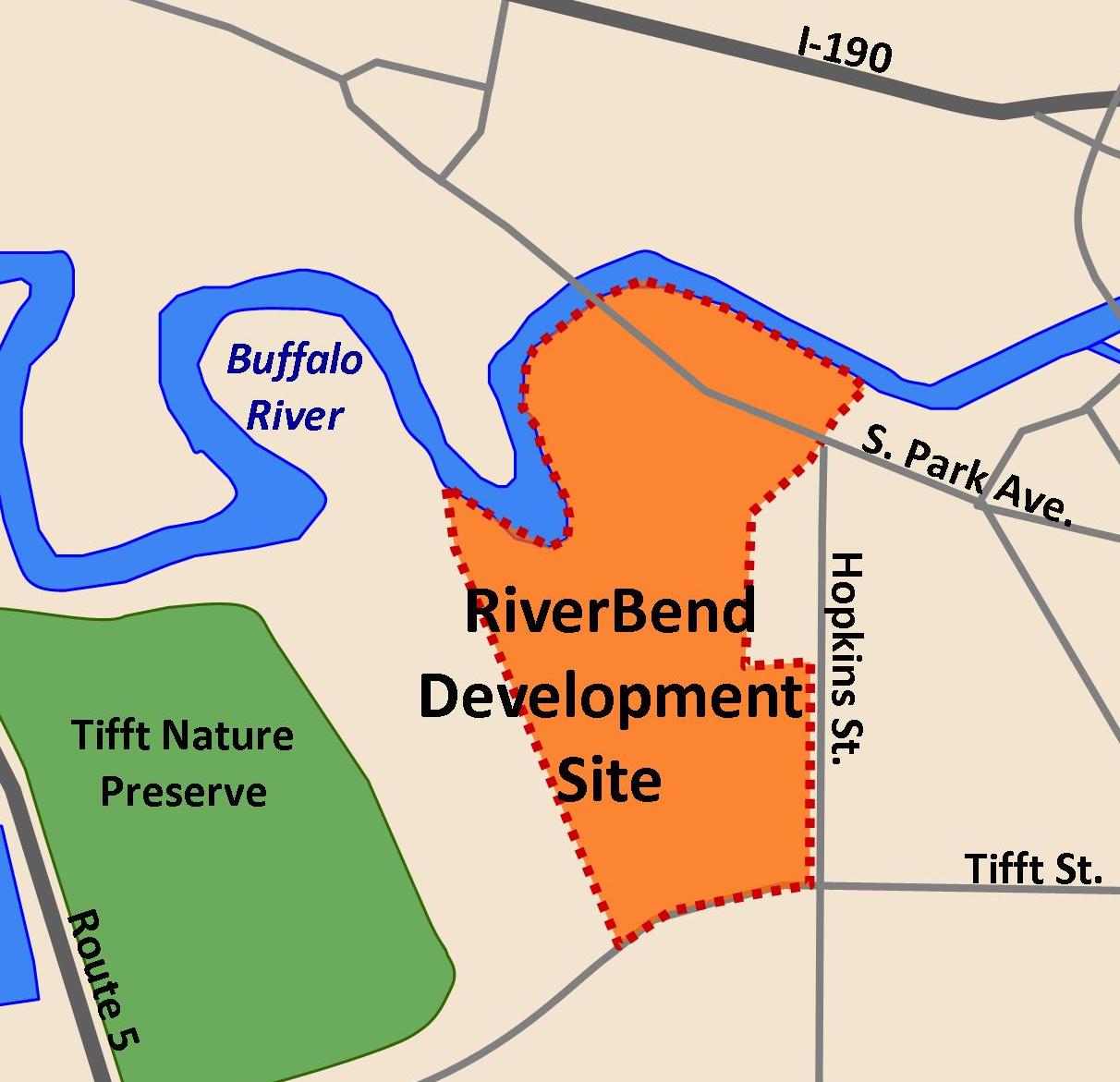 The Buffalo Urban Development Corporation (BUDC) along with its partners, the Mayor's Office of Strategic Planning, City of Buffalo and a consultant team led by Sasaki Associates, is holding a public information meeting to discuss the preparation of the RiverBend Development Plan. The meeting will be held on Tuesday February 1, 2011 from 6:00 PM to 8:00 PM in the Emerald Ballroom at the Buffalo Irish Center, which is located at 245 Abbott Road, Buffalo, NY 14220.
This meeting will include an introduction to the project sponsors and the consultant team preparing the Plan. A presentation will follow that will provide a background on the project, an update on the progress of the Development Plan, and a discussion and Q & A session on the RiverBend site's future.
The RiverBend Development Plan is a component of the South Buffalo Brownfield Opportunity Area (BOA) Step 3 Implementation Strategy, which is being prepared in the context of the land use and development recommendations made in the South Buffalo BOA Master Plan, found in the Step 2 Nomination Document. Preparation of the Development Plan is being funded by the New York State Department of State and National Grid.
BUDC has set forth goals for the site, including: to become a model for sustainable development, to foster long-term economic growth by leveraging the assets of the site and region, to apply place-making principals to create special public spaces and a new community on the banks of the Buffalo River, to achieve the vision of the South Buffalo BOA Master Plan in a manner that will minimize harmful impacts to the environment as well as foster the on-going remediation and environmental restoration of the Buffalo River.
For more information, please contact David Stebbins, BUDC Vice President, at (716) 856-6525 ext. 114 or by email at dstebbins@ecidany.com.
Related Articles