ECIDA hosts Adaptive Reuse Bus Tour
The ECIDA hosted a bus tour of four properties incentivized by the ECIDA's Adaptive Reuse program. ECIDA Board members, stakeholders, City officials and others toured the properties and heard from developers about the unique challenges they face in rehabilitating historic structures.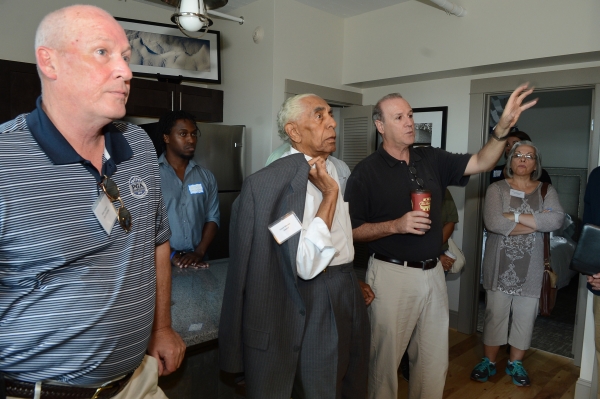 Developer Jake Schneider (right) describes features in a model unit to ECIDA Board member Frank Mesiah (center) at Schneider's 285 Niagara Street lofts.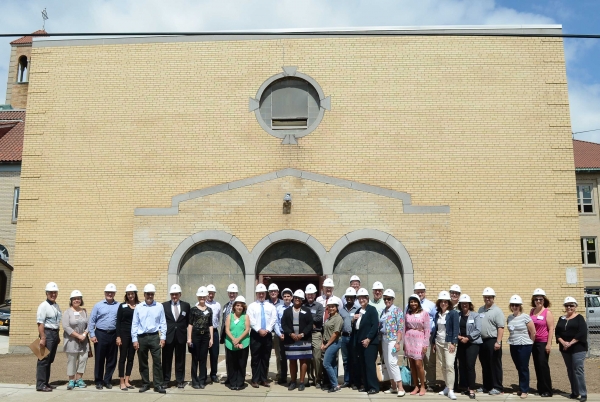 Tour participants pose for a group portrait in front of the former St. Thomas Aquinas Church Complex at 31 Tamarack Street in Buffalo. The property is being developed by Frizlen Developers into 32 market rate apartments.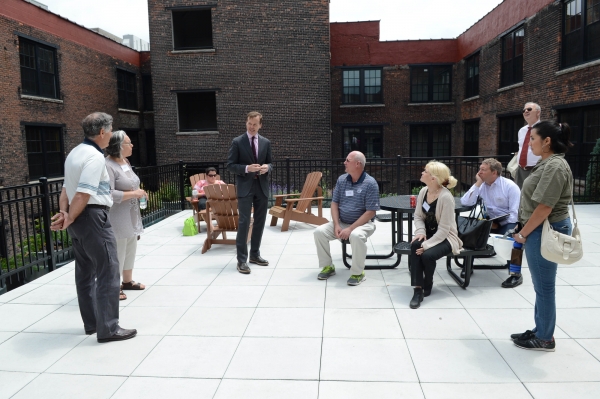 Luke Cusack (third from left) of Savarino Developers leads the tour through 500 Seneca Street's mixed-use facility, stopping at the building's rooftop patio.