ECIDA Staff at Straight Talk 2015 Seminar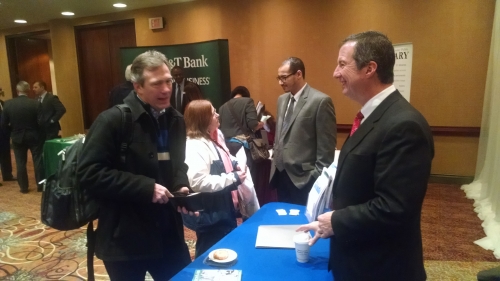 The 2015 Straight Talk event, sponsored by the Small Business Administration and SCORE, was held January 24, 2015 at the Buffalo Niagara Convention Center.
ECIDA Loan Manager Jerry Manhard and Loan Officer Michael Alexander offered information about financing, and conducted a seminar entitled, "Show Me the Money."
For more information about the Straight Talk series, visit Buffalo Niagara SCORE.