Need help starting your business?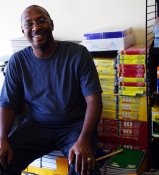 Are you aware of the many programs and services available to assist entrepreneurs looking to start a business in Erie County? Whether your needs are for research, training, mentoring or developing a business plan, help is often just a phone call away. To assist entrepreneurs searching for the right resource to meet their needs, the ECIDA has put together an "Entrepreneur's Resource List."
Want to hear even better news? Many of these resources are available to you at a low cost - some are even free! So what are you waiting for? Find the help you need to put your business on the right track today.